How difficult it is for us to clean the ground from leaves by using a leaf blower on hand.
Our Recommended Picks For You
Wider places tiring very quickly because removing the leaves from the ground takes much time due to the large area.
As well cause such tiredness
How much will be easy for us if we have a backpack leaf blower, that tool help us to clean the forest ground very easily as well take low time
and not cause such tiredness because of all the weight on both shoulders and we easily clean the yard, garden and like that place very easily.
The main problem is which one is the best and the powers that make the job more quick and easy for us,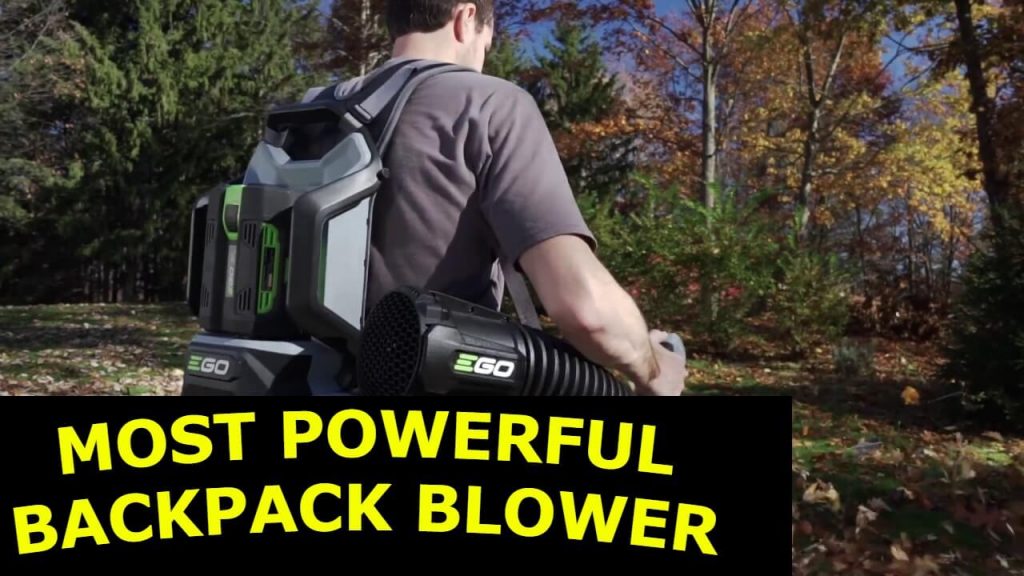 We collect the best and most powerful backpack blower 2021 going on the market that makes all tasks much easier.
Echo PB-9010T Most Powerful Blower in The World
Yes you are looking right blower which is the one of the most powerful blowers in the world that is Echo PB-9010T
there is not type of till 2021 blower comes like that this blower power have really amazing.
This is the gas powered and most recommended backpack Echo PB-9010T backpack blower.
If want to use a powerful backpack blower to a commercial scale and want the Best commercial backpack blower
that one really helpful tool for you because this product claims to provide all the comfort with great power as well.
Its product users are satisfied with the performance of this tool that makes an excellent choice for a garden and big ground where the leaves are a lot.
"The amount of air the PB-9010 moves is nothing short of amazing," said Wilk.
To build confidence in its customers this product, the ECHO PB-9010 Backpack Blower comes
with a two-year commercial warranty and as well provides a five-year consumer warranty.
Aside from that, the PB-9010 features heavy-duty comfortable padded shoulder straps for full duty comfort
those are the major benefits of this type of tool which make it better than the other leaf blowers.
PB-9010 has an intake fan that can easily provide cool air accuse the operator backside during the warm weather operation
meaning not cause heat on the backside that makes the backpack comfortable on your Waist.
Additional features of the PB-9010 include:
This have 2-stroke power which for easy maintenance
Massive blower pipes with 91 mm (3.6″) diameter for maximum air flow outside
A heavy duty pleated paper air filter providing maximum performance is used in this 2-stage commercial air filtration system
The air filter can be easily replaced or cleaned in the field with no tools required
With the large fuel tank of 83.8 fluid ounces you can run longer
It have rubber-overmolded throttle handles (only T models) Ergonomic, for maximum comfort
As well Strap connection keeps straps perfect situated on the operator shoulders for long-lasting comfort
If you did not get this tool from amazon then you also get on home depot and lowes
Makita PM7650H 75.6 cc 4-Stroke Mist Blower
This is the second most powerful and durable engine-powered blower, this tool makes the job more comfortable for you and you are able to complete your jobs without considering more weight on your shoulders.
Maintenance services on gas tools are typically required once a week and also impact your budget. It doesn't require as much maintenance as other tools.
You will enjoy the lower noise level since its engine gas-powered blower generates much noise. You may also call it a quieter blower since it produces much less noise.
The reason Makita is a well-known brand among gardeners is that it provides users with the best quality tools, which is why its popularity has grown.
Husqvarna 570BTS powerful X-Torq engine
In the garden and tree tools category, Husqvarna is one of the most popular brands, comparable to stihl.
In addition to providing excellent service, Husqvarna also made a powerful backpack blower that can remove leaves from the ground at high CFM.
You can also make a choice which provides you with the best job and progress at your work.