Air compressor is undoubtedly the must-have unit for every garage owner as by using this device, you can accomplish all your tasks quickly.
DIYers, hobbyists, and garage owners use the air compressor for different functions like a DIYer.
An air compressor is necessary for painting, upholstery, and likewise for the hobbyist or garage owner to use the air compressor for nailing, spray painting, and use it with different pneumatic tools.
Suppose you need an air compressor for modest paintwork all around the home for further heavy-duty duties in your profession as a professional or dedicated DIYer.
In that case, an air compressor has everything it needs to get the project completed well.
This article has listed some of the best air compressors under the 300 price bracket to help you choose the ideal one without spending too much money.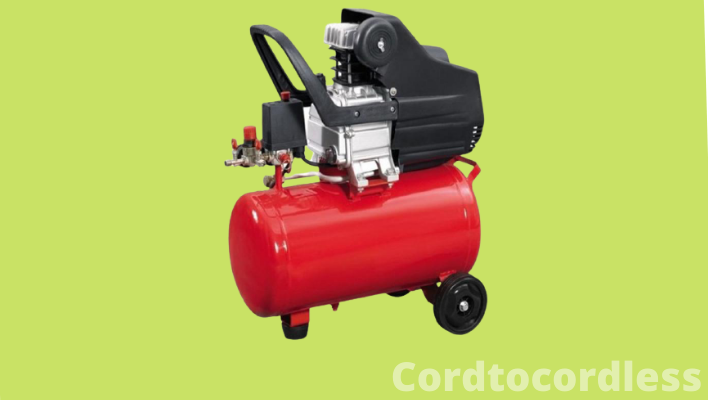 But, while buying an air compressor, there are several things that you must look into, like what should be the PSI and CFM of the air compressor? Should it be oil-lubricated or oil-free?
Best Air Compressor Under 300
So, What's the best air compressor under 300? Let's find out…
Craftsman Air Compressor
Features
Craftsman air compressor comes with a rational size of 16.5 x 16.5 x 17.88 inches, and it weighs only 32.5lbs making this unit the lightest one and easy to carry.
This unit has a powerful motor of 0.8 Horsepower and a 6-gallon tank capacity that can deliver optimum airflow without any disruption.
This pancake air compressor comes up with optimum pressure of 150 PSI, and it offers a decent amount of CFM that is 2.6 at 90PSI that is best to use any pneumatic tool.
This durable pancake air compressor is oil-free, and hence it is a maintenance-free unit, so you don't have to worry about its maintenance.
This unit with peak air delivery has a quick recovery time because of its highly efficient motor. A good option for the garage owner! It can also deal with heavy-duty tools.
Another spectacular feature of this unit is, it can quickly start in winter, too, and with its featherlight design, this compressor is portable.
This system has an affordable price that offers high quality and comes up with a 1-year manufacturer warranty backed by the user.
California Air Compressor
Features
The California air compressor has a reasonable size of 26 x 14 x 23 inches with 48 pounds, so you can easily transport it from location to location.
This unit with a powerful motor of 1 HP has a fast recovery time; it can deliver the maximum amount of air quickly and has a tank with 8 gallons capacity that can hold enough air.
This system has a maximum pressure of 120 PSI that is enough to deal with any heavy-duty tool. It offers a maximum airflow of 2.20CFM at 90 PSI and also delivers 3.10CFM at 40PSI.
The other fantastic feature of this air compressor is its minimum noise level of 60dB so that you can easily accomplish your task without any headache.
This device has an oil-free pump that requires less maintenance and can offer maximum performance even in winter due to its frostproof design.
This gadget has a 1-year limited warranty, so with the help of experts, you can easily replace or fix your air compressor in this time duration.
PORTER-CABLE Air Compressor
Features
The PORTER-CABLE pancake air compressor has a 6-gallon tank capacity that can easily hold an insane amount of air and is best for garage usage, and it can also deal with domestic tasks.
The Porter-Cable air compressor emerges with a logical size of 22.5 x 20.44 x 20.56 inches and with a weight of 30.4 lbs, so it is a portable yet compact unit.
This unit offers an optimum pressure of 135 PSI that is proficient enough to accomplish lengthy jobs and delivers peak performance without disruption. Therefore, this unit is best for light tasks as well as for moderate use.
This gadget delivers 2.6 SCFM at 90 PSI sufficient and can efficiently deal with any pneumatic tool smoothly.
This compressor has an oil-free motor that performs well with no maintenance as well as this ensures the durability and longevity of the unit.
This portable unit comes up with an ergonomic handle that makes this unit easy to carry from site to site, and also, with its lowest noise level, this unit won't affect the health of the user.
This unit has an additional tool kit with different size brad nailers, coupling, and a 25 feet long hosepipe to make the tasks convenient for the users. Hence, this unit is light on pockets too.
With its long-lasting, high-quality construction, this unit has a quick recovery time, so in scorching heat or bone-chilling winter, you don't have to wait long for a refill.
Makita Air Compressor
Features
The Makita air compressor has 17.52 x 18.31 x 14.76 inches, and it weighs only 44 pounds.
This air compressor comes up with a 2-gallon tank capacity that is best enough to deal with domestic tasks like blow cleaning, roofing nailers, and impact wrench.
This reliable air compressor offers peak performance with its 1 HP powerful motor with a fast recovery time of 65 seconds, so you don't have to wait for long for a refill.
This air compressor comes up with a maximum pressure of 135 PSI that delivers optimum airflow of 2CFM at 90PSI.
Undoubtedly, this unit brings out maximum airflow and is best for beach toys, airbrushing, and tire inflators.
This air compressor comes with an oil-free operation that means it requires less maintenance and hence won't break your bank too.
The other fantastic feature of this air compressor is its noise level of 60 dB that is low enough to easily hold a talk to anyone comfortably while working with this, and it won't be a headache for you.
With its lowest weight, this unit has an ergonomic rubber handle that makes the team comfortable and reliable to carry around for remote jobs and. With its compact size, this system can easily fit in your car.
California Air Compressor
Features
The California air compressor, with its 35.5 pounds weight and 18.5 x 14 x 13.5 inches dimension, fits well in your storeroom or car without taking much space as well as it is portable.
This unit comes up with 2 gallons tank capacity and produces proficient airflow with maximum pressure that is enough to deal with pneumatic tools like an impact wrench.
This system is significant due to its maximum pressure of 120 PSI that can quickly deal with heavy-duty tasks like nailing, blow cleaning, and many others.
Also, this unit offers 2.20CFM at 90 PSI, and it can also supply 3.40CFM at 40 PSI and undoubtedly works well with a variety of DIY tasks and pneumatic tools.
This gadget has a robust motor of 1 HorsePower that can keep up for a long time without overheating.
Due to its powerful engine, this air compressor takes less time for a refill.
The other incredible feature of this air compressor is its operational noise level of only 60dB, so you can easily hold a conversation near it.
It is also eco-friendly, so with its less noise, you can work without a headache.
This is an oil-free unit that requires less maintenance, and its parts are lubricated with Teflon that ensures the superior quality of the air compressor.
This system's motor operates on the less RPM of 1680 and the other fantastic feature that spices up the worth of air compressors in its life cycle, which is 3000 hours that is comparatively more than others and is durable.
Conclusion
In the end, an air compressor under 300 dollars is worth if you want to use it for DIY projects in your backyard
because it won't be capable of industrial usage. This article sheds light on all the essential aspects of air compressors to give you the correct information about each of these machines to make an informed decision to pick the ideal one according to your preferences.
I hope this list will be more than enough for you to choose your favorite air compressor for under $300.
You can also look for more options in the market, but we did our due diligence to find only worthy air compressors for you in this article.
Frequently Asked Questions
What is the best air compressor for home use?
For home usage, light or moderate air compressors are suitable that are also eco-friendly and offer peak performance.

Pancake air compressors are preferable for home use like Craftsman air compressor and Porter cable air compressor as these are portable and have maximum tank capacity.

Also, with its robust motor, it is best to deal with optimum pressure and airflow that is ideally proficient at dealing with light and moderate tasks.
What are the top 2 air compressors?
The top air compressor under 300 is Porter cable air compressor and California air compressor 8010.

These air compressors offer optimum performance due to their powerful motor and have maximum pressure with operational airflow.

These units with grand tank capacity hold much compressed air and are best for light and moderate tasks quickly.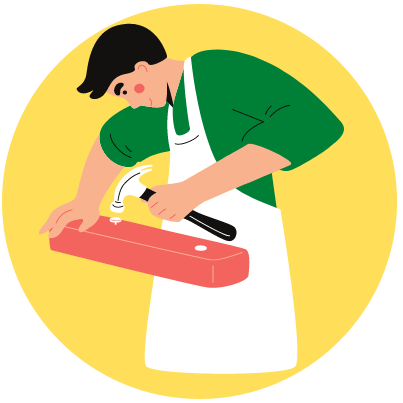 Co-Founder Cord To Cordless
Huzmad is a hobbyist and experienced person from the wood and metal industry. Only try to build constructive things using corded and cordless tools.
In addition to his construction experience, Huzmad also a Gardener and home improver Whether it was helping brothers to make cedar cabinets, and use the machines as a passion to do-it-yourself mentality runs strong trust in this field
I am excited to help you to handle your projects and discover new ways to improve your home and reduce your efforts by doing well at your jobs.