When the season starts and trees start to shed their leaves to the home garden or in the ground. Then it becomes essential to clean the yard.
Our Great Selection for you…
Blower you can not use it only for leaf clean can even use it for home purpose. 
You use the blower to move the big amount of leaves into one side of your year where you can turn on the mulcher shredder.
Leaf blowers make garden and lawn maintenance easy. Except for the blower, there is no better way to collect the fallen leaves from the ground after the heavy storm which caused the fallen leaves on the grass.
Now technology improves day by day and makes the work easy everywhere. There are many types of blowers that remove leaves from the floor and as well lightweight.
Leaf blowers come in many different types and many of them also have adjustable settings that make them customizable to every person's unique kit of needs.
lightweight Cordless leaf blowers are a perfect tool for lawn, yard, garden (school,college, or university). It requires only a charge battery to start nothing else.
This tool does its jobs without any of the noise or maintenance costs. The one thing of the blower is that it is a real power.
even the use of lightweight tool any weak person can complete its tasks with this product.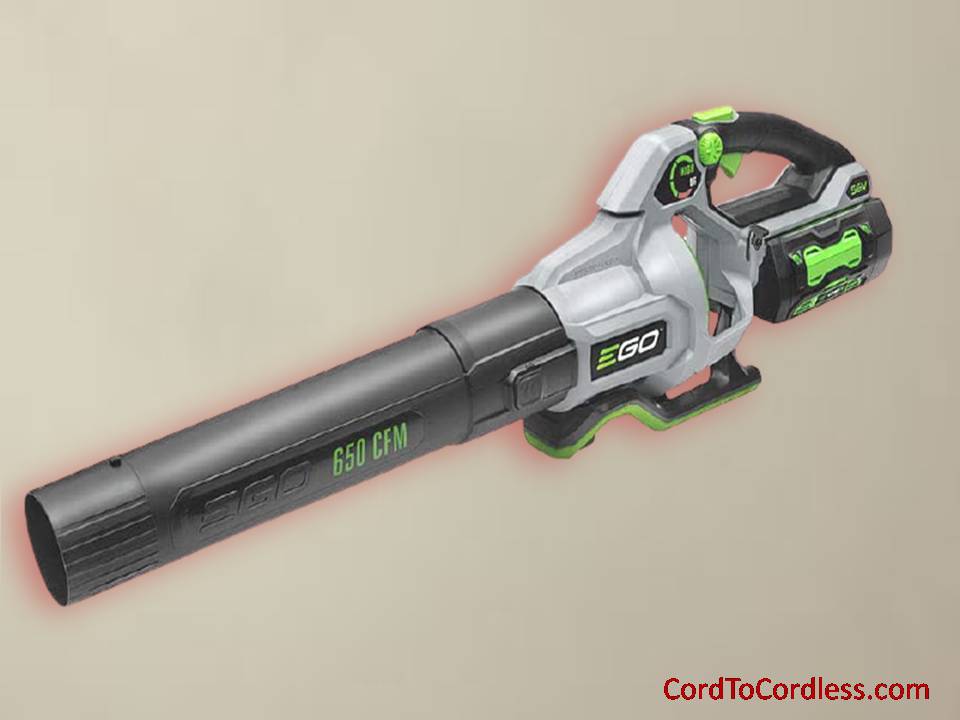 Gas blowers are more powerful then battery powered, but there may be a cost you may need on season. One time pay which helps you to handle low mentiance leaf blowers.
There are many things like cordless leaf blowers which make it a perfect tool for users, which include features and its functions such as light weight, brushless motor, low noise and many more.
The below list will help you to choose the best blower for this season and make the land clean as you want.
WORX WG584 Cordless Leaf Blower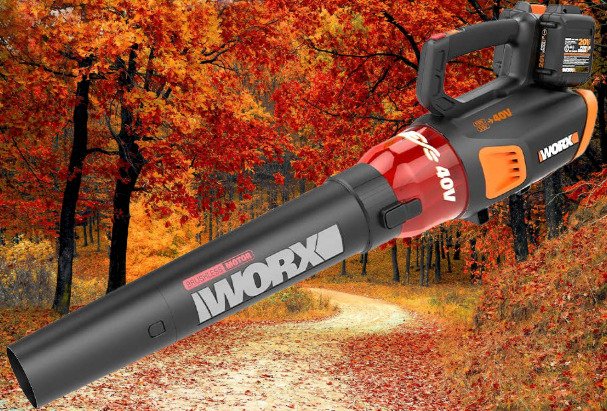 If you are looking for blowers which have qualities easy to use, light weight, and user friendly then take a look at this blower WORX WG584 40V Power Share Turbine Cordless Leaf Blower.
This tool comes with two 20V lithium-ion batteries and a charger, which gives a good run time. It comes with a 3-speed option plus you can also give a turbo boost to through away leaves from the path.
This tool has a minimum spin of 14,300 RPM and a maximum 21,900RPMs which you can adjust by using its gear and do its jobs quickly by changing the settings of the machine.
Which blows out 300-470 CFM (Cubic Feet per Minute), giving you zero to high-speed boost of air to clear your land quickly.
with the coming of two batteries of 20 volts combining Each Other gives 40 volts then worth increased the performance and gives amazing backup.
This is the large leaf blower that faces more challenges: lawn or garden. Its brushless motor is more efficient and runs higher speed while the low battery than the motor based on its brush design.
The power source was made more reliable, dynamic, effective, and performed better than its possessing.
Makita XBU02PT1 18V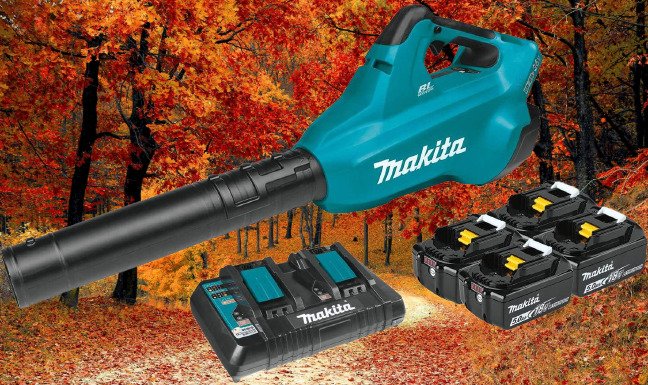 This is the Makita brand blower which takes the responsibility of cleaning the land. It comes with 4 batteries which continuously provide help to complete your duty.
The efficient brushless deliver amazing backup it delivers to 28 Min of run time on if you start with its setting NO.3 on a single charge of battery.
This Makita low weight BL (brushless) motor is electronically controlled which helps to optimize battery energy usage for up to 50% longer run time per battery charge as compared to other types of similar non brushless tools.
Its motor comes with no carbon brushes, this makita brushless motor runs faster, cooler & more efficient for longer life.
Electronically controlled this tool and managed to completely increase the speed when you needed it.
KIMO Cordless Leaf Blower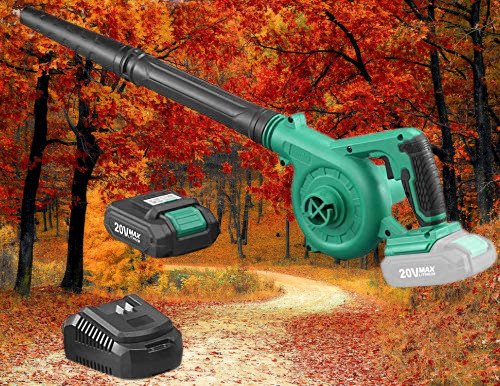 This tool has many features and its maximum RPMs 20,000 which is an amazing boost to the machine and gives better progress in cleaning maps.
The design of this tool is very comfortable and compact which gives perfect grips in to do work. This leaf blow is well balanced and not too heavy.
The reason the people mostly chose due to light weight only weighing 2.2 lbs (w/ battery) is inevitable.
Its motor upgrade with new technology and completely all in one made copper motor and its speed of turbo fan maximum 150 MPH where you are vacuuming or blowing.
Kimo cordless leaf blowers are well made and you will easily get on under your budget not get any problem.
It's lightweight option makes the people a more easy job even children can complete yard from leaf and as well from snow by this cordless lightweight kimo blower.
This can easily tackle a bundle of jobs, making many people also satisfied from its performance that why they take it for their use.
Cordless Leaf Blower Sweeper / Vacuum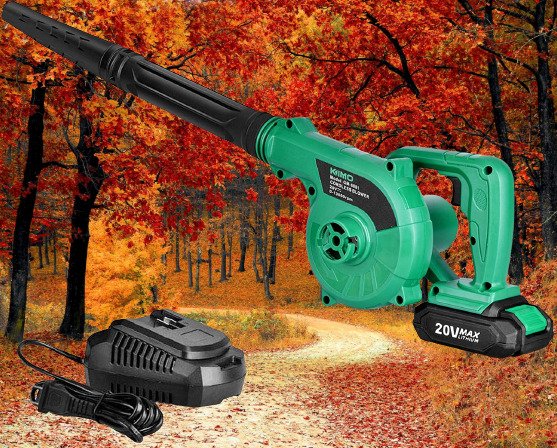 This is the budget cordless leaf blower which comes with a 20 v 2.0 Ah lithium-ion battery amazing helper to the duty of blowing leaf from your beautiful land.
This is also made by the brand KIMO which provides the same features and functions to users.
This tool is cordless and as well as a portable tool which makes your job easy this way. Its cordless design allows it to be used anywhere.
This tool is perfect to use in the garage, courtyard, inside the car to clean the seats, and engine compartment.
EGO Power Cordless Leaf Blower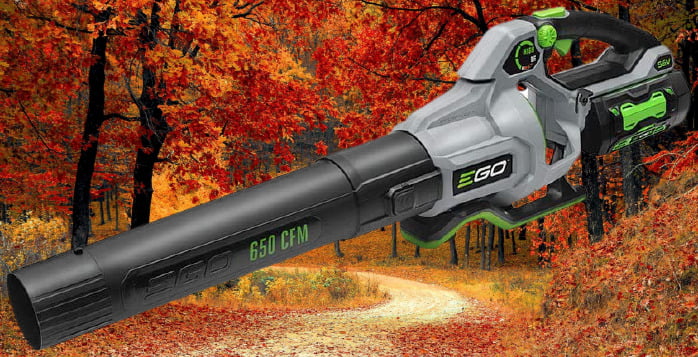 This blower is the heaviest type of blower which comes with the design of cordless and works a big amount quickly.
Overall if you use this tool in its low made it gives great run time up to 90 minutes, if you want to cover all your work in quick time turbo mode it gives more than 15 minutes of run time to the user to use it and complete the job with that time.
This EGO power LB6504 also uses brushless motors which consume energy very low and run faster like electrically or gas blowers.