We all know that Branick is the best company to make it but which version to buy?
Check The Availability
"Should they buy the Branick 7200 model or the 7600 model?" is a question many people have on their minds. And we understand.
That's why we've outlined all you need to know about strut Spring Compressor so you can make the best decision possible.
Whether you want to fix your vehicle or want to use this tool for car maintenance,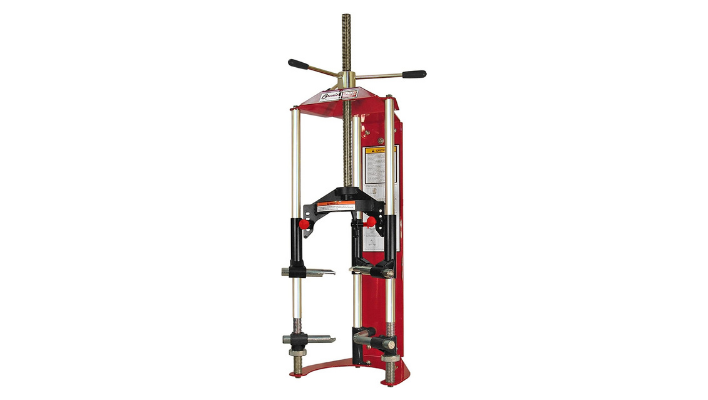 this guide will help you make an informed decision because it offers the most significant information available,
best strut Spring Compressor of all
pros and cons of Branick 7200 model
pros and cons of Branick 7600 model
Comparison of Branick 7200 and 7600.
For our Branick 7200 vs. 7600 comparisons, we looked at both versions' simplicity of assembling,
which offers the best performance and accessibility, and pricing with extended durability.
Here's everything you need to know about the Branick 7200 vs. 7600
Branick 7200 vs. 7600
Let check the deeply difference
Branick 7200 vs. 7600: Easy to assemble:
First, let's discuss the Branick 7200. It just has six steps to assemble but is quite tricky, which are as follows: Lower the lower right hook to just below the lower center hook.
Adjust the lower-left hook to just above the lower center hook, place the strut assembly on the lower center hook with the smallest spring coil possible, and engage the lower left and right hooks with the spring.
The spring should be centered within the bottom hooks. Adjust the lower left and right hooks to equalize the length of the three lower hooks.
Align the strut assembly by adjusting the lower left and right hooks. When the strut assembly is aligned correctly, the spring will be parallel to the tool posts when viewed from both the front and side.
Place the upper hooks on the spring's highest coil. Hooks should not be used on the bearing plate because this is a coil-over shock.
Place topmost hooks on the spring's uppermost coil and engage all three upper hooks as illustrated for the strut assembly you're working on.
The three top hooks should all be stretched equally with looks quite complicated, to begin with.
But on the other hand, the 7600 is manufactured entirely of steel, with no plastic or low-grade components, emphasizing its strength and longevity.
Ford, GM, and Mopar all suggest it, and its predecessor, the 7400, has been featured on several cable shows, notably Spike TV's "Trucks" program.
It is pretty simple to comprehend and use.
Branick 7200 vs. 7600: Performance and Accessibility
Everyone wants a genuine and safe spring compressor because a trip to the hospital would be more expensive than any spring compressor.
According to the dealership, the Branick 7200 was good at work and efficiency, but the size of this spring compressor was a concern.
It's nearly as large as my 60-gallon air compressor, which is difficult to store in a car garage, and the Branick compressor is massive.
Branick discontinued the 7200 in 2004 and replaced it with the 7600.
Compared to its previous version, the 7600 compresses springs evenly and exclusively in the vertical axis, ensuring excellent safety and lowering the danger of an accident.
There is no potential force in any other direction because the spring hooks take all of the weight.
Many other compressors provide a horizontal force that can eventually lead to a spring release.
Still, the 7600 is the most popular because it consistently performs with a very minimal danger of an accident compared to competing compressors.
When shopping for a high-quality compressor, you need to consider durability as well, and the 7600 was built to last.
Branick has always been regarded for providing reliable, high-quality equipment that stands the test of time.
The 7600 is no exception, and it has been attracting a lot of attention.
Branick 7200 vs. 7600: Price
The Branick 7200 is discounted from the official creators but still can be found on other sites for a price range of about 600 dollars on different sites online.
Whereas the Branick 750 model can be easily found at Amazon or eBay for a hefty but one-time investment price of 989 dollars. We know that it's expensive but will last for quite some time.
Branick 7200 vs. 7600: Scorecard and winner
While 7200 fans may not be surprised by the turnout, I'll credit Branick 7600's victory to the fact that this scorecard considers a diverse group of people.
In terms of performance, durability, size, and everything else, the 7600 edition has well excelled the 7200 version.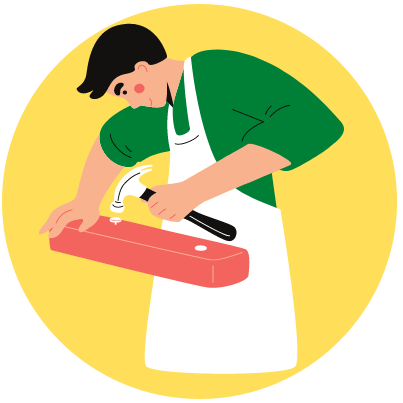 Co-Founder Cord To Cordless
Huzmad is a hobbyist and experienced person from the wood and metal industry. Only try to build constructive things using corded and cordless tools.
In addition to his construction experience, Huzmad also a Gardener and home improver Whether it was helping brothers to make cedar cabinets, and use the machines as a passion to do-it-yourself mentality runs strong trust in this field
I am excited to help you to handle your projects and discover new ways to improve your home and reduce your efforts by doing well at your jobs.