Stihl is the best brand of chainsaw which makes the best quality of chainsaws then Husqvarna, both are widely regarded as the 2 great manufacturers of chainsaws in the world.
These brand tools are performance superior. After the widespread surveys of both professional loggers and homeowners, preferences are divided almost fifty fifty these two brands.
The great thing of these brand, offer many variety of models to appeal to just any user mean if a use want to buy chainsaw under 400 dollar brand tool you also be look on that price on markets.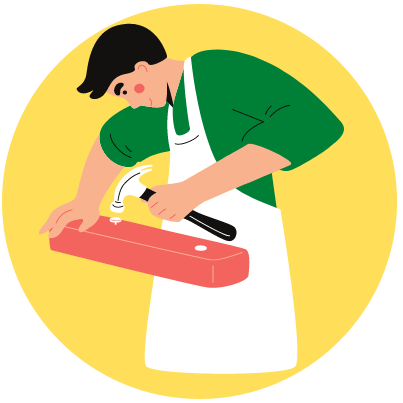 Co-Founder Cord To Cordless
Huzmad is a hobbyist and experienced person from the wood and metal industry. Only try to build constructive things using corded and cordless tools.
In addition to his construction experience, Huzmad also a Gardener and home improver Whether it was helping brothers to make cedar cabinets, and use the machines as a passion to do-it-yourself mentality runs strong trust in this field
I am excited to help you to handle your projects and discover new ways to improve your home and reduce your efforts by doing well at your jobs.