Basically black and decker recommends using a high quality chainsaw and bar oil in which recommended oil is the SAE30 motor oil to lubricate the chain and bar on the LP1000 Alligator Lopper.
That is better for you, ever use very thick oil as this may damage your chain saw. For pruning trees you should use vegetable based oil.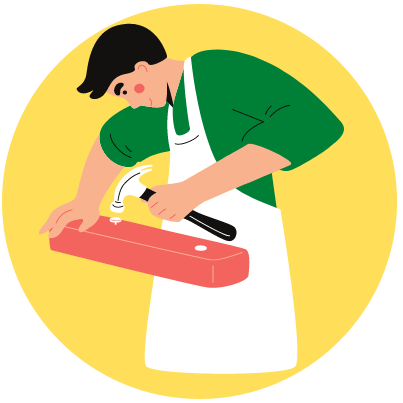 Co-Founder Cord To Cordless
Huzmad is a hobbyist and experienced person from the wood and metal industry. Only try to build constructive things using corded and cordless tools.
In addition to his construction experience, Huzmad also a Gardener and home improver Whether it was helping brothers to make cedar cabinets, and use the machines as a passion to do-it-yourself mentality runs strong trust in this field
I am excited to help you to handle your projects and discover new ways to improve your home and reduce your efforts by doing well at your jobs.