chainsaw comes into three powered gas, battery and corded (wire) electric chainsaw. Consumers buy chainsaws according to their requirements.
For long time use for bigger tasks more prefer to go with gas powered chainsaw which show
it full versatility for every woodworking most of the famous brands that provide excellent types of chainsaw stihl and Husqvarna chainsaw.
Corded and cordless battery powered mostly used for medium to lower tasks their famous brands are Green work, black and decker and much more.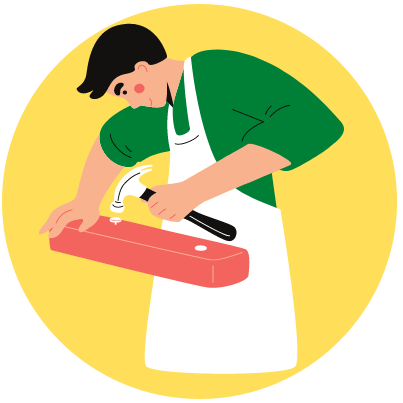 Co-Founder Cord To Cordless
Huzmad is a hobbyist and experienced person from the wood and metal industry. Only try to build constructive things using corded and cordless tools.
In addition to his construction experience, Huzmad also a Gardener and home improver Whether it was helping brothers to make cedar cabinets, and use the machines as a passion to do-it-yourself mentality runs strong trust in this field
I am excited to help you to handle your projects and discover new ways to improve your home and reduce your efforts by doing well at your jobs.