You will know that bricks are used for tons of purposes like building walls, fireplaces, garages, water feature pathways, houses, offices and fire pits and many more.
You will find a variety of bricks while looking in any builders yard especially in UK Canada and USA DIY stores .
For many years bricks are only breakthrough hammers or mason's hammer that take time, lots of practice and have lots of errors.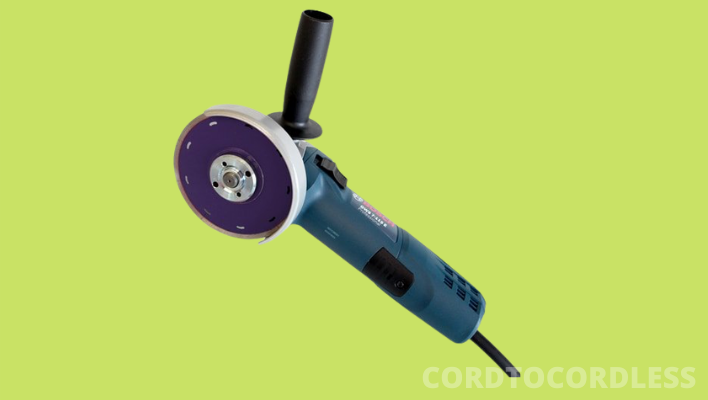 Thankfully technology changed the traditional way of brick cutting and now any person can cut bricks through an angle grinder,
which makes the work very easy if you use a good quality angle grinder with a diamond cutting blade.
If you are searching for the best angle grinder which you use pavers and diagonally cutting then you are in the right place where the pick becomes easier for you.
To ensure that we provide you with the best possible product
DeWalt DWE402 4-1/2″ Paddle Switch Angle Grinder
In stability and durability of this product you will be pleased and as well satisfied by its overall design and its extra power and torque that allow you to complete your work in less time.
Continuing their overall excellence by DeWalt, the DWE402 has an 11-amp motor, which generates 11,000 RPM and has a 4.5 inch powerful wheel.
Overall size of the angle grinder is 12 inch long as well as having a special system for the ejection of dust and debris
that provide this product more durability and also come with One Touch Guard, two position side handles and wrench
that save your budget to buy another and you easily open wheel by this small tool.
This DWE402 is best example that show why professionals as well as the metalworking schools depend upon the DEWALT for their excellent standard of angle grinders
Depending on DEWALT's reputation users expect more from this tool some are not satisfied but the majority
who are using this product DWE402 reviewed that this product DWE402 met their expectations or exceeded their expectation in some ways.
The product DWE 402 has sum complaints. The biggest of them are high weight about 6.2 pounds and length about 12 inches.
It should be of lighter weight that's why this product makes it difficult to use for smaller projects .
Other complaints come in the form of power because this product is used for heavy duty use so it cant be used for small standard jobs .
Due to its larger wheel size this product provides better control in grinding size surfaces with excellent accuracy.
DEWALT brands dics are more strong and durable than any other brands dics so this product also saves your money on changing discs again and again.
Makita 9557PBX1 4-1/2″ Paddle Switch Angle Grinder
One featurer user like the most in this product is the pair of body length paddle switch and middle mounted latch
The latch prevents the product from turning on and body length paddle helps the user to use the product at any angle.
The grinder itself is not comparable to other same price grinder due to its extra included dic that is highly strong and durable. Finally the padded metal case is proven to be the bonus for the buyer.
This product is used widely from diye to industries. When you are looking for a top branded grinder the 9557PBX1 should be on the top of your list.
This compact and well balanced is only 4.5 pounds in weight and 7.5 amp powerful motor and this also makes it a lightweight model with large features that make your life easier.
Its Sealed design saves internal components from debris and dust that increase the lifespan of the product and its large paddle switch with lock that can hold the production any position on or off.
As a bonus this Makita grinders kit always comes with a 4.5 inch diamond grinding wheel with an aluminum protecting case it is probably the best offer for you.
Metabo WEV15-125 HT 4.5″ Heavy Duty Angle Grinder
In search of the heavy duty grinder you cannot ignore the top rated brand METABO that provides
an excellent and durable hand grinder, the product WE15-125 HT that is designed by keeping the stone in mind.
This product is 13.5Amp/1,550 Watt Motor that provides 2800 to 9,000 RPM that provides 50 percent
more torque than any other grinder. Also come with 50 percent overlord capacity and soft start in pre cut position.
The best feature of the product it come with variou speed controls and its air flow design that keep the product running
without heating it and in jam conditions its S-Automated safety clip clutch that prevent kickback..
Unlike other products this WEV15-125HTis more powerful and durable with a life span of 15 to20 years
and also can be upgraded to six inch dick with these features this product is the best heavy duty grinder out there.